Project Balance uses an adaptive project management approach for our projects. We use both agile and traditional project management techniques with great success. We follow the agile manifesto's key principles which emphasizes engaging stakeholders in the development process, prioritizing work based on business value, addressing high risk tasks early, working in small iteration and demonstrating working code. We know that through the requirements and development process, ideas and issues will be uncovered that necessitate change. We're flexible and manage change well.
We also follow Project Management Institute's project processes by creating a communication plan, risk management plan, quality assurance plan and other plans as needed by the project. Project Balance managers are Project Management Professional (PMP) certified project managers trained in both traditional project management practices as well as agile project management techniques.
Our most successful projects are those where Project Balance truly partners with you and your team to create a team with great cohesion and dedication to the project vision. We encourage stakeholders to be involved in all aspects of a project. Project Balance project manager provides many opportunities for you to understand our development progress, weigh in on development decisions where appropriate and see working code.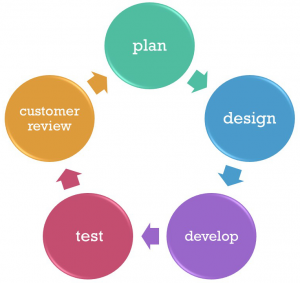 ---
Project Balance supported Plan International on CMLAP during the last year of the project. Work included collaborating with the in-country team to develop a consolidated and actionable work plan; monitor the work on a weekly basis and provide overall project management support…

Read More »